Verozon CDL series (ClO2 generation: 0-120g / h)
Verozon CDL series (ClO2 generation: 0-120g / h)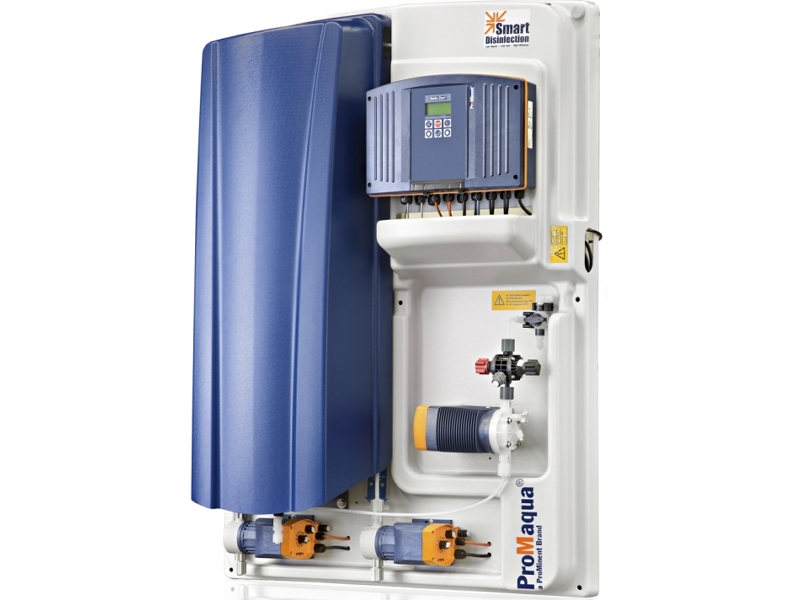 * Batch type chlorine dioxide generator
* Equipped with various safety functions
* Built-in automatic diluter
・ 1,000 mg / L (CDLb6 only)
・ 2,000 mg / L (CDLb 12/22/55/120)
* For sterilization / oxidation / deodorization
Features
Economical batch chlorine dioxide generator for low volume applications
* "Two-component method" using 7.5% sodium chlorite and 9% hydrochloric acid
* Simple functionality realizes low cost and highly reliable generation controllability
* High safety is achieved because it occurs at low concentration (2000mg / L, CDLb6 is 1000mg / L).
* Chlorine dioxide solution is a built-in storage tank, and is continuously sent after temporary storage.
* The chlorine dioxide solution is stable in the storage tank and can be used for intermittent purposes.
* Measurement and liquid transfer using a measurement vessel eliminates the need to calibrate the metering pump.
specification
model
ClO2Amount generated
(maximum)(g/h)
ClO2Water concentration
(mg/L)
Maximum chemical consumption
ClO2Maximum chemical consumption
(L/h) *1
Reference amount of treated water
(m3/h) *2
size
(mm)
mass
(kg)
power consumption
(w)
NaClO2 (L/h)
HCl (L/h)
CDLb 6
6
1,000
0.15
0.15
8
12
1236 x 878 x 306
41
40
CDLb 12
12
2,000
0.3
0.3
8
24
1236 x 878 x 306
42
40
CDLb 22
22
2,000
0.55
0.55
11
44
1236 x 878 x 306
46
40
CDLb 55
55
2,000
1.375
1.375
30
110
1550 x 800 x 345
73
90
CDLb 120
120
2,000
3
3
60
240
1300 x 880 x425
85
120
* 1: Amount of 2,000 (1,000) mg / L chlorine dioxide water that can be supplied mixed with diluted water
* 2: Reference value when the injection concentration is 0.5 mg / L
Power supply voltage 100-230VAC ± 10% 50/60 Hz
Head Office
1-12-11 Tagawakita, Yodogawa-ku,Osaka
532-0021
Overseas Business Department
TEL +81-6-6301-6460
FAX +81-6-6308-3022