Dulco system (pH, chlorine, etc.)
Dulco system (pH, chlorine, etc.)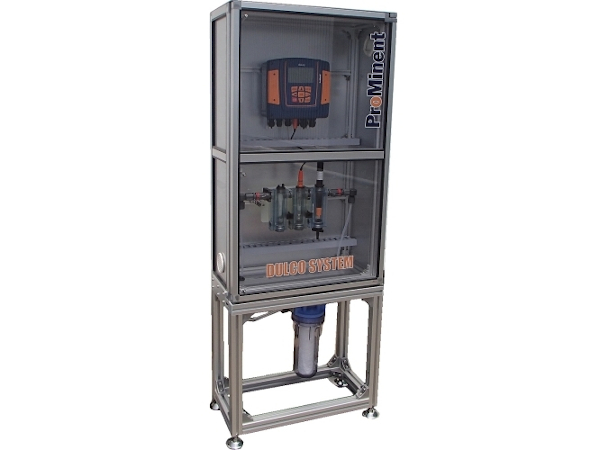 The Dulco system is a water quality instruction control unit that can be installed without additional work, and is compatible with all industries. "I want to perform additional automatic continuous monitoring, but it is difficult to add it to the existing board ..." This is an all-in-one unit that responds to such a voice. We are active in improving quality and reducing man-hours and costs in various industries including the domestic beverage / food and water treatment industries.
Features
Wide range of measurement targets
Up to 3 items can be measured simultaneously from a total of 12 items such as pH, chlorine, peracetic acid, and hydrogen peroxide.
High performance sampling pump
Smooth flow of measurement water and high measurement reproducibility
Data can be collected
The measured value is saved in SD (CSV format), and the wiring work to the recorder is omitted.
Free power supply & installation work is not required and can be installed immediately on site
We also have a compact Dulco unit light that you can bring into the laboratory.
Use
● Chemical factory
● Food factory
● Beverage factory
● Hot bath facility
● Wastewater treatment
Concentration and water quality management such as
specification
Dulco system
Power supply / Power consumption: Free power supply Single-phase 100-230 VAC ± 10% ・ 50 / 60Hz / approx. 60W
Output setting: Measured value output 0/4 to 20mADC analog output x 3
Alarm contact: Upper limit / lower limit a / b contact x 2 / collective alarm contact x 1
Ambient environment: 0-40 ° C
Storage box: Exterior: Aluminum ・ Front: Transparent resin cover (SUS specification, with cooler available)
| Model | Measurement target | Main adaptive applications |
| --- | --- | --- |
| DS-CL-PH | Free chlorine | Monitoring of hypochlorite concentration of weakly acidic / slightly acidic hypochlorite generator |
| DS-PAA-PH | Peracetic acid | For sterilization of food / beverage / slaughterhouses |
| DS-CL-CL | Free + total chlorine | Monitoring of hypochlorite concentration in pools and hot bath facilities |
| DS-H2-T | hydrogen peroxide | Aseptic line monitoring, factory wastewater / pure water circulation, etc. |
Measurement targets other than the above combinations are also available. Please contact us.
Dulco unit light
The compact model which gathered the function of the dull lower back stem in the desk size.
Ideal for small-scale continuous measurements and table tests in research and laboratories.
Model
Sampling tank
Measurement target
DUL-A
None
* Chlorine, peracetic acid, hydrogen peroxide, pH, ORP, etc. will be decided by a meeting.
* Up to 3 items can be measured at the same time
DUL-B
Yes
Sampling tank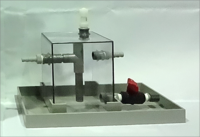 This buffer tank is used when the flow rate and pressure of sample water are unstable due to in-line chemical injection.
You can visually check the state of the liquid (foaming) with transparent PVC.
Head Office
1-12-11 Tagawakita, Yodogawa-ku,Osaka
532-0021
Overseas Business Department
TEL +81-6-6301-6460
FAX +81-6-6308-3022