Foot valve / check valve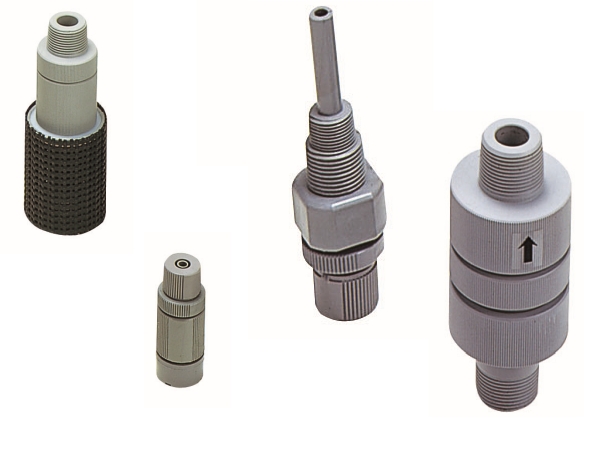 ✔ A foot valve is installed at the pump's suction side.
✔ A check valve is used to prevent the backward flow when the pump is shut down.
Outline drawing / model
Foot valve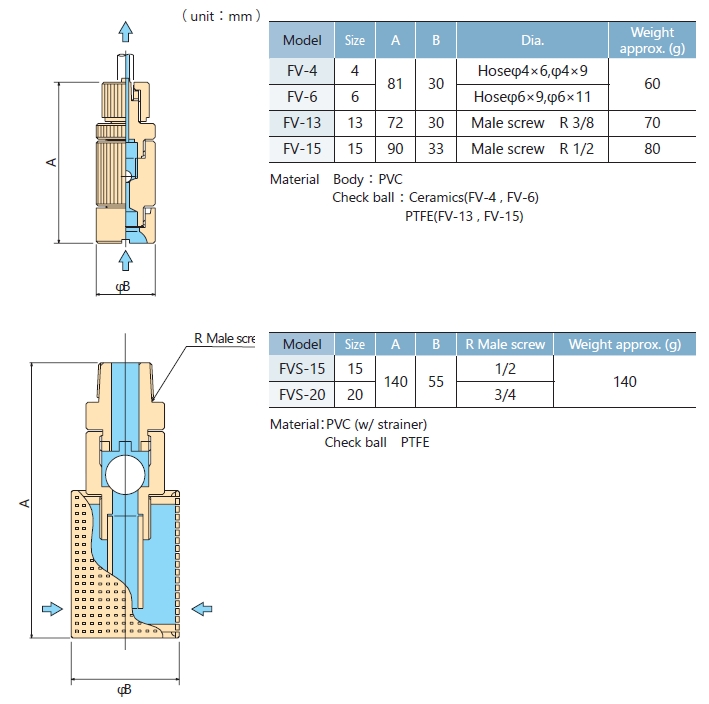 Note) At the self-suctorial head spec, be sure to add a foot valve to the suction pipe. Install the suction-side foot valve upright a little above the bottom inside the tank in order not to suck in sediment.
Check valve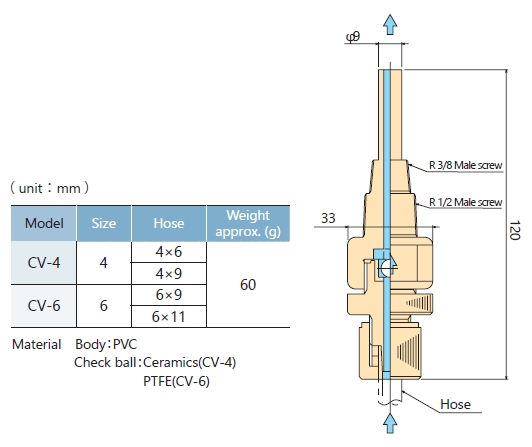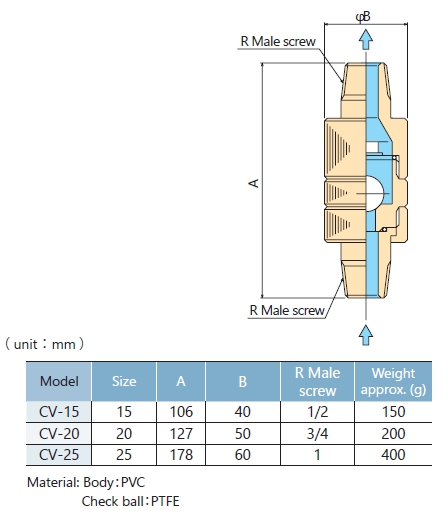 Note) When the check valve is to stand at the injection point, install it upright from below in order to improve the sealing effect with the ball weight of the check valve and the injection side pressure.
Head Office
1-12-11 Tagawakita, Yodogawa-ku,Osaka
532-0021
Overseas Business Department
TEL +81-6-6301-6460
FAX +81-6-6308-3022