MOK-S-P (Vertical self-priming pump)
MOK-S-P (Vertical self-priming pump)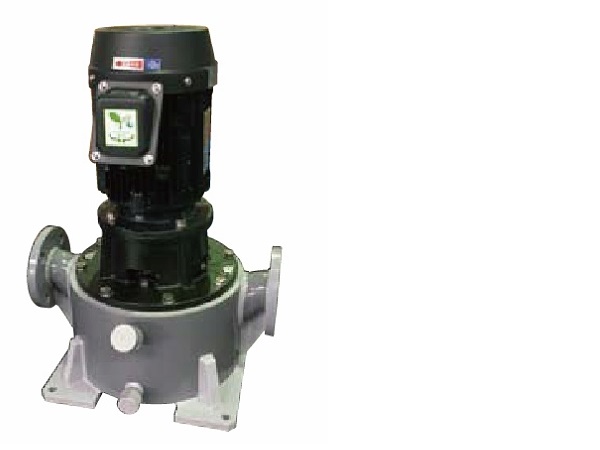 ✔ PP/PVC resin high resistance to corrosion
✔ Special CSS seal prevents liquid leakage
Features
● Resin material for liquid-end parts, high resistance to chemicals.
● This pump can keep water for self-priming in the pump casing. It is no need to pour water for operation without initial operation.
● The sealing part is noncontact state and free from deterioration, wearing and heat generation. In addition, it is not affected by slurry and liquid to be used.
● The sealing impeller forms fluid seal to protect liquid leakage during operation. The CSS prevents liquid leakage under suspension.
Model and specifications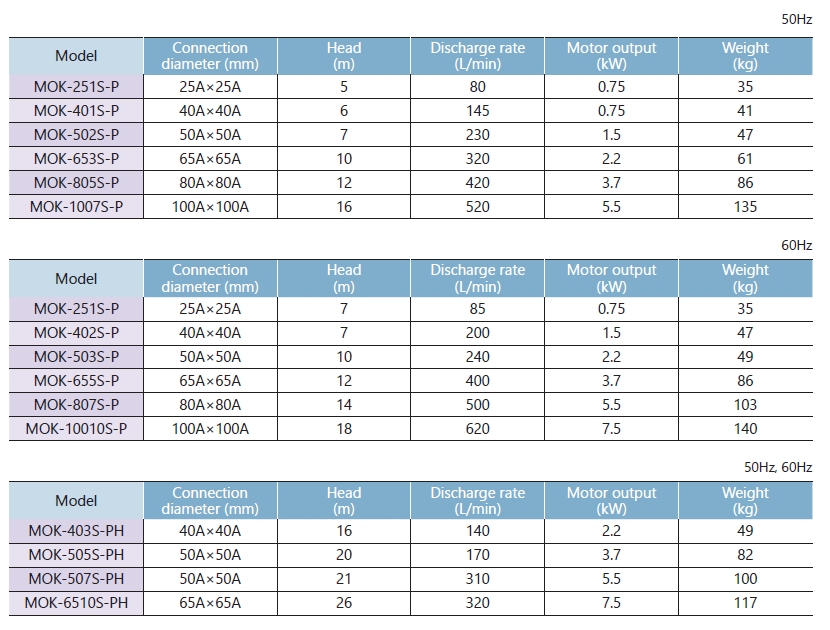 performance curve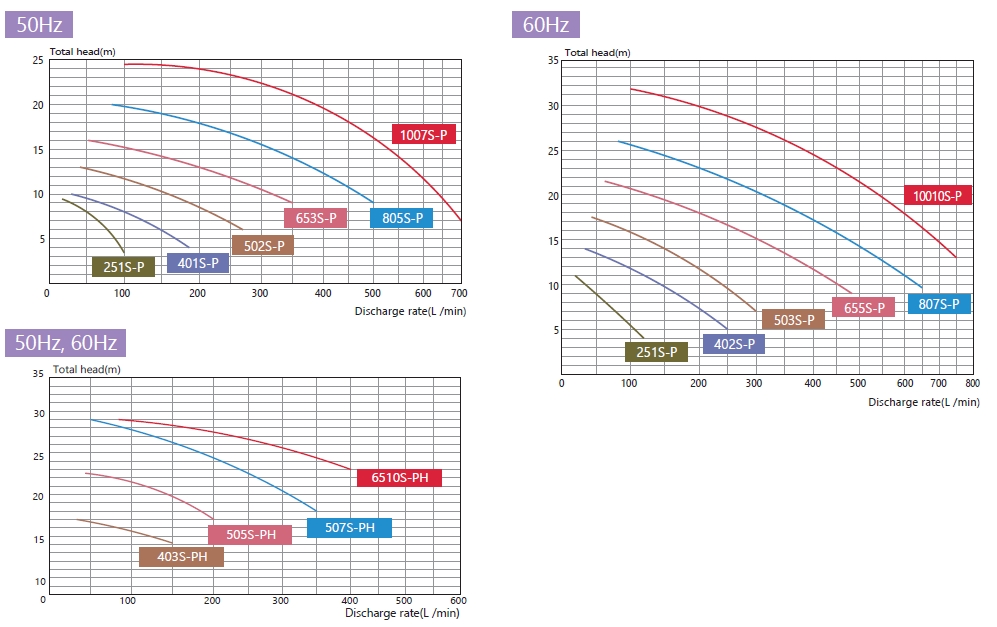 Model Code Explanation

Dimensions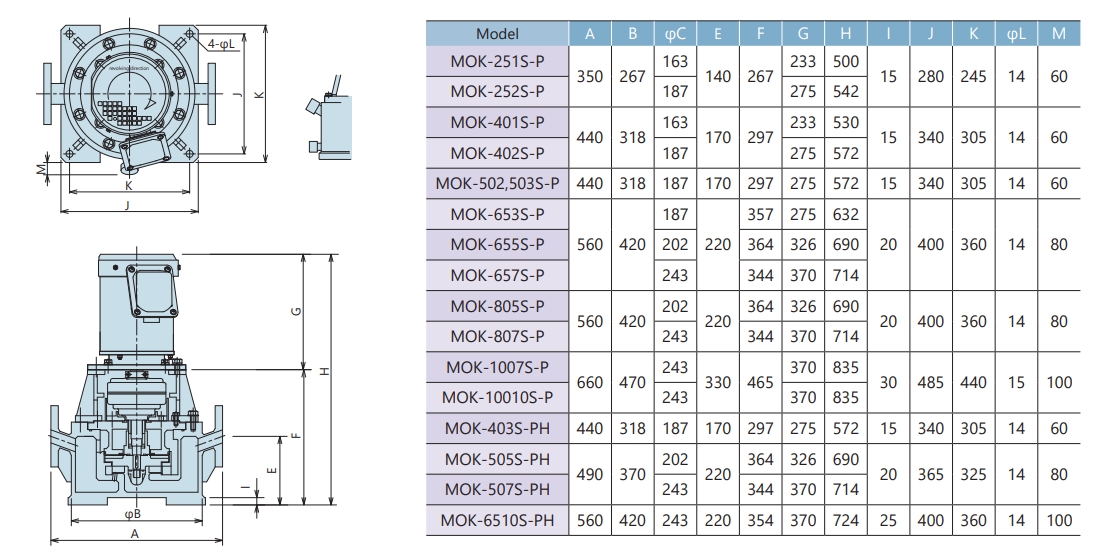 Liquid-end parts specifications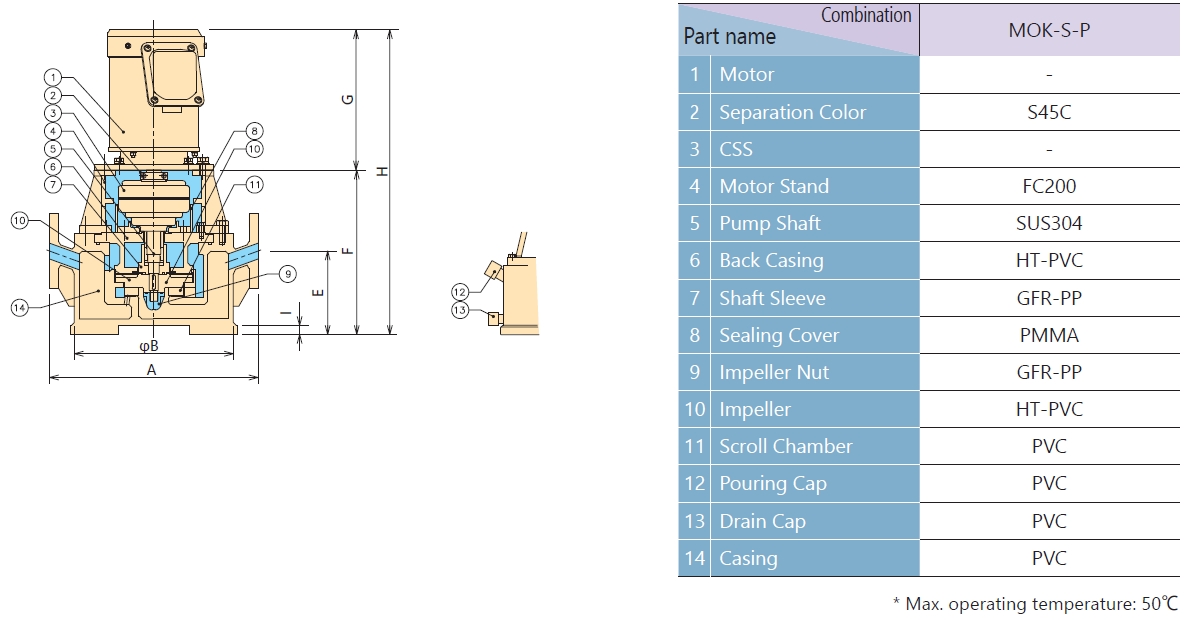 Head Office
1-12-11 Tagawakita, Yodogawa-ku,Osaka
532-0021
Overseas Business Department
TEL +81-6-6301-6460
FAX +81-6-6308-3022