Portable type (small NKR)
Portable type (small NKR)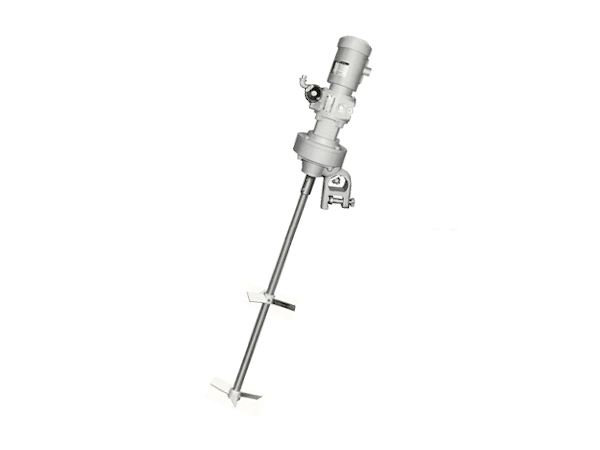 * Corresponds to changes in the purpose of agitation such as viscosity fluctuations in small volumes
* The angle can be adjusted with special clamp for the optimum agitating effect
Features
* Corresponds to changes in the purpose of agitation such as viscosity fluctuations in small volumes
* The angle can be adjusted with special clamp for the optimum agitating effect
* By using the ring cone variable speed reducer, it is possible to shift from 0 rotation.
Standard specifications

* A ring cone variable speed reducer is used, and models with other rotation speeds can be selected.
* Since a manufacturer-specific motor is used, motor of other manufacturer can not be selected.
* The standard impeller is a 2 stages of 2-blade pitched paddle, but the blade shape may be changed depending on mixing purpose and specifications.
* Please contact us for detailed specifications and dimensions.
Head Office
1-12-11 Tagawakita, Yodogawa-ku,Osaka
532-0021
Overseas Business Department
TEL +81-6-6301-6460
FAX +81-6-6308-3022