Sludge storage tank agitator
Sludge storage tank agitator
User

Kyushu region (Japan)

Product used

Category

Agitator and Tank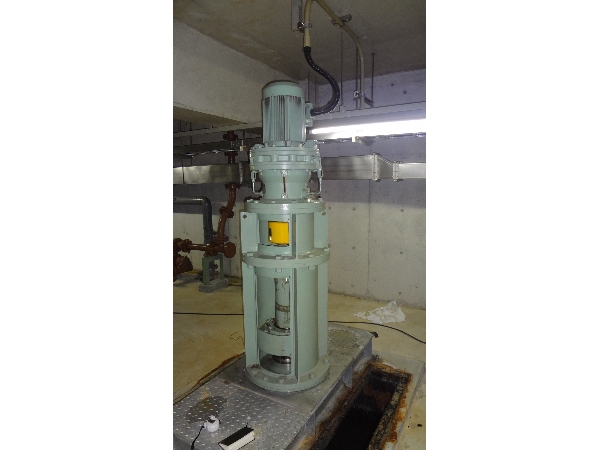 Issues / requests
In the case of renewal of existing equipment, the application is to stir the sludge storage tank. Request a quote for an existing equivalent product.
Tohkemy's proposal
The existing stirrer used 5.5kw, but when I got a detailed drawing of the water tank and calculated the power, it was possible to handle it with 3.7kw, so I proposed an improvement.
Customer's Opinions
Kyushu region (Japan)
After delivery, we will check the operation status on site and the stirring condition will be good and the customers will be satisfied.
Head Office
1-12-11 Tagawakita, Yodogawa-ku,Osaka
532-0021
Overseas Business Department
TEL +81-6-6301-6460
FAX +81-6-6308-3022